Handmade Raised Bed Cedar Planter Garden Boxes
Help Send a Scout to Camp!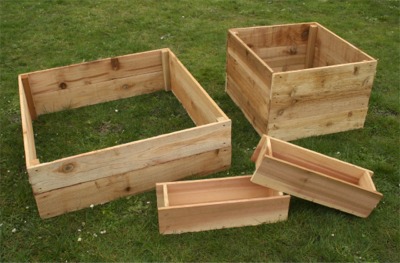 Get a head start on your spring garden plans with these high quality, handmade solid cedar raised bed planter boxes. Vegetables love to grow in raised beds, so get your garden off to a good start with one of our raised bed frames!
They are made of 1/2'' x 6'' solid cedar lumber. Custom sizes are available.

Raised Bed Garden Boxes:
- 3' x 3' x 11" is $40.00 ea., 3 for $100.
FREE delivery on Fox Island and Gig Harbor area!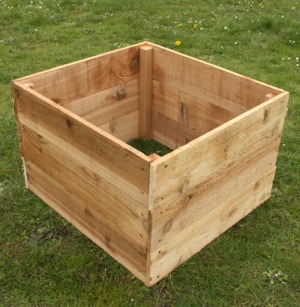 Also available are our new, stackable "Potato Towers".
Measuring 2' x 2' x 18" tall, these stackable cedar boxes will allow you to build a 'tower of potatoes' in one growing season. Simply plant your potatoes in the bottom layer, and add another layer with soil as soon as the greens reach the top of the box. Continue adding layers till you have a 'Tower of Potatoes"!
Potato Towers:
- Each 2' x 2' x 18" section is $40, or 3 for $100.
- Model shown at right is $40 for 1 section.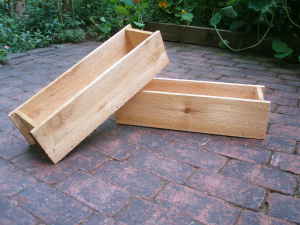 Don't have a big garden? Try our Cedar Flower Boxes,
6" x 21" long x 6" tall. These are great for patios, decks or small spaces. Each flower box will hold up to four 4" potted flowers.
- Cedar Flower Boxes:
6" x 21" x 6" $12.00 each, 4 for $40.00
Proceeds from the sale of these boxes will help send Boy Scouts from Fox Island's Troop 27 to Camp.
Call 253-380-4100 today or Contact Us via email to order your Raised Bed Planter Boxes.