Cub Scouts on Fox Island, WA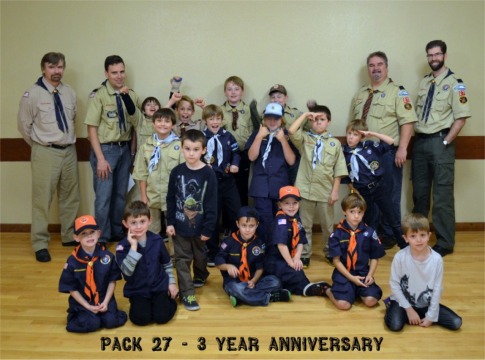 Pack 27 celebrates their 3 year anniversary on October 21, 2014
What do Cub Scouts Do?
Snow Tubing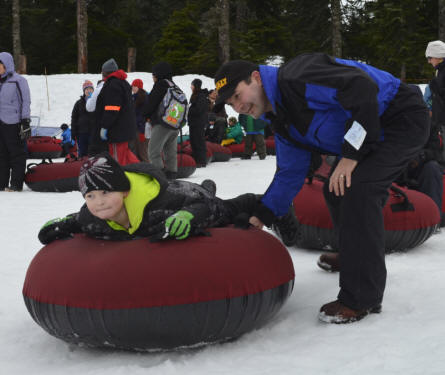 Pinewood Derby Racing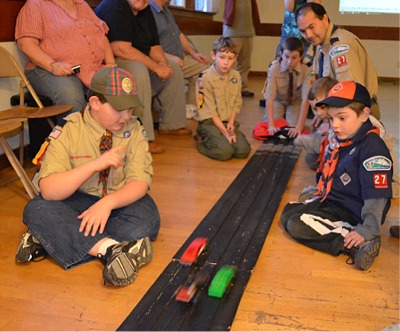 Pack 27 Cub Scouts participated in a Pinewood Derby.
Cubmobile races, pinewood derbies, bike riding, swimming, field trips, summer camp, canoeing, camping and more, are all part of the things that Cub Scouts do.
The Cub Scout program serves boys in the 1st through 5th grade, in a multi-year program that teaches our youth good citizenship, responsibility, conservation, outdoor skills, family involvement and the value of achievement, but most of all we have FUN!.
Camping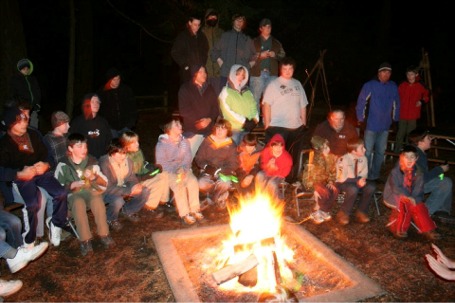 Campfire memories at Camp Ramblewood
Community Service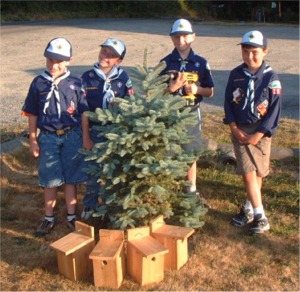 Bear Cub Scouts from Fox Island planted the Christmas tree
and built bird houses for the Fox Island Nature Center.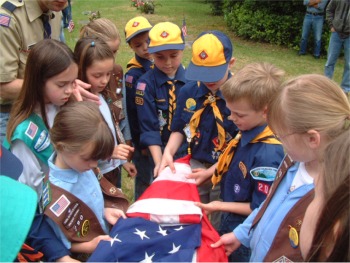 Wolf Cub Scouts and Girl Scouts from Fox Island perform the
annual Memorial Day Flag Ceremony for the Fox Island Historical Society.
Sleeping in Submarines and Battleships!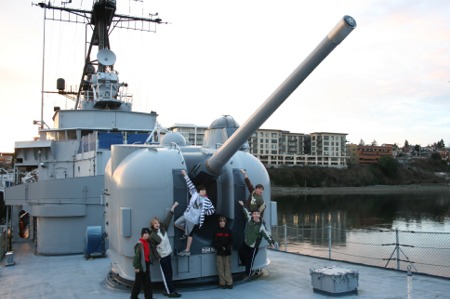 How To Join?
Pack 27 meets on the 2nd & 4th Wednesday of the month at the Nichols Community Center, 690 9th Ave, Fox Island. Contact John Ohlson at 253-380-4100 or email us for more information.